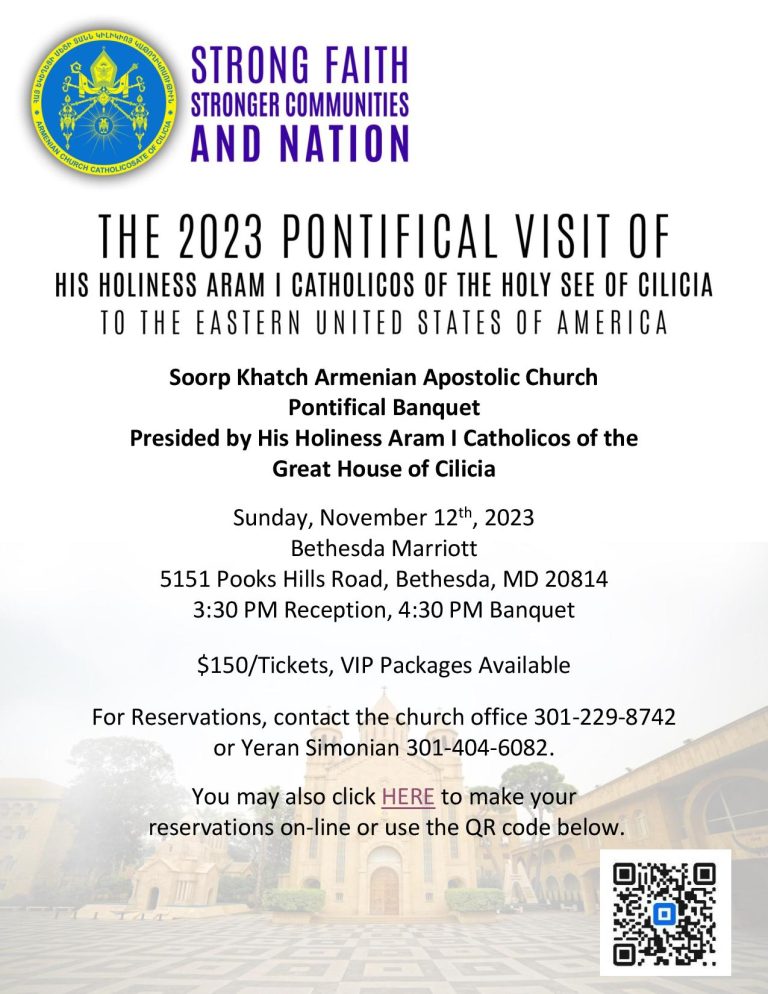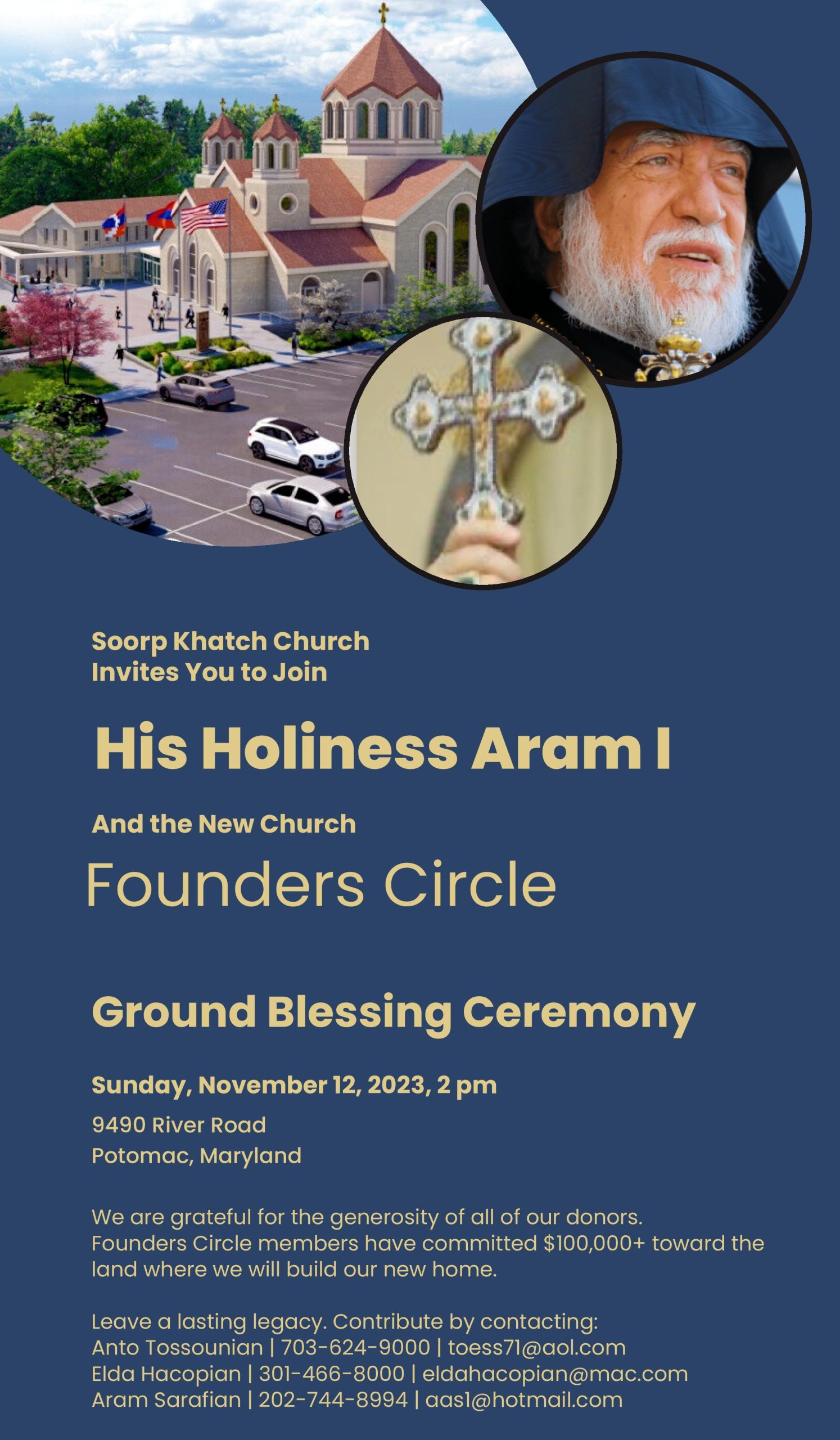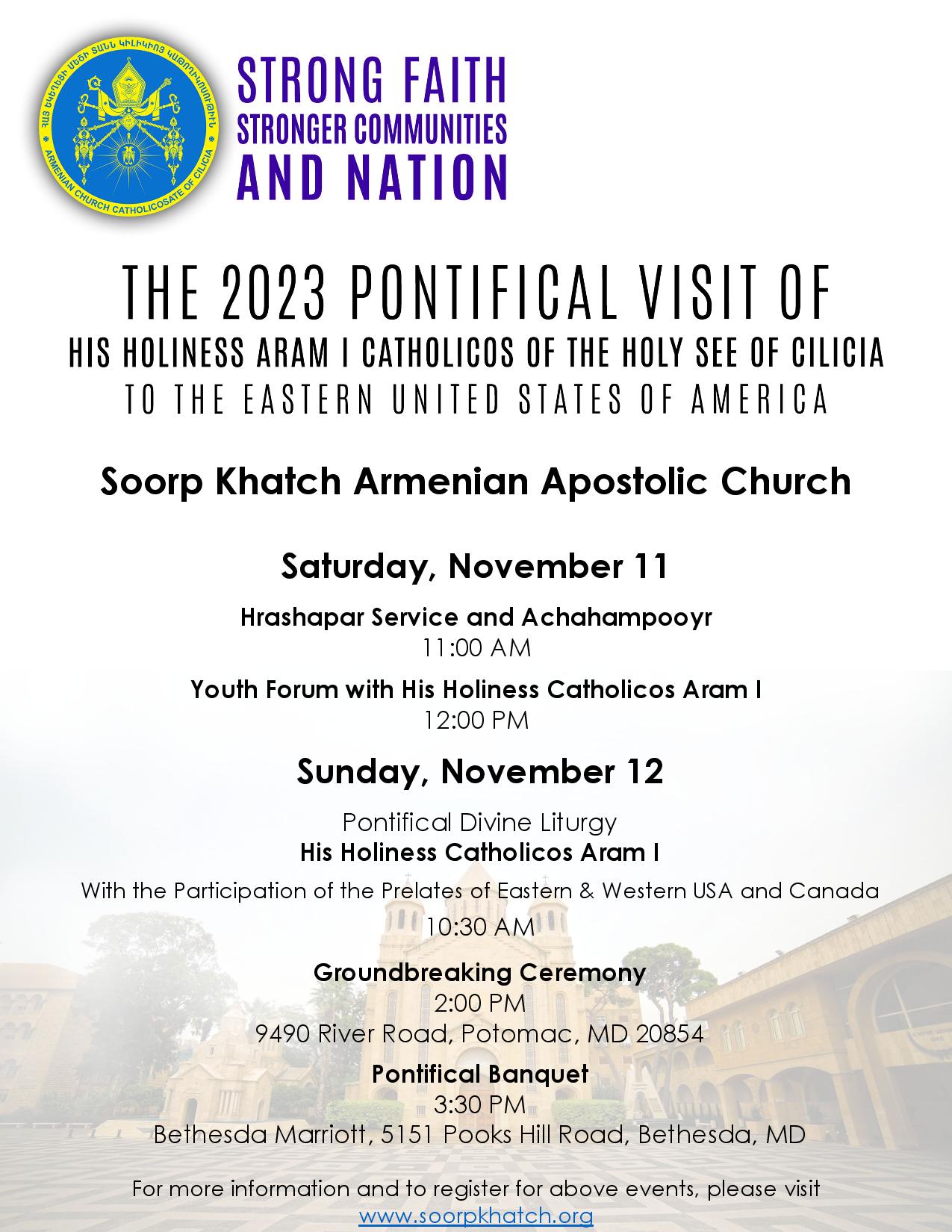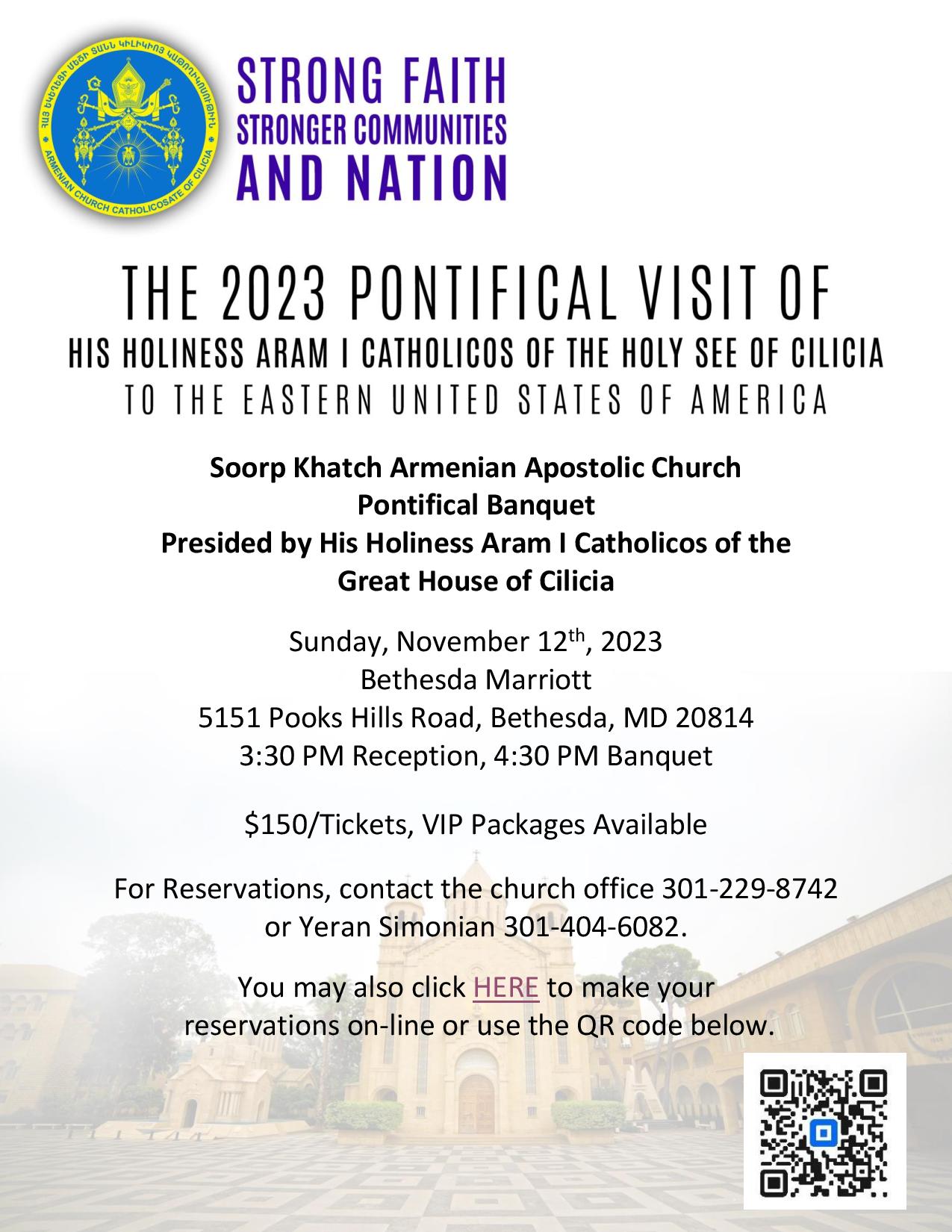 05/05 | Hamasdegh Armenian School PTA Presents
Armenian Spring Benefit Concert with Joelle
2023 Pontifical Visit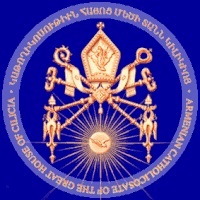 ---
Together with Artsakh Armenians
Click image below to donate 

---
Digital Fundraising Campaign for the River Road Project 
Click HERE to donate
---
Live Web Streaming
Live multicasting of our Sunday services will continue on Facebook and YouTube platforms simultaneously.
The live web stream starts at 10:30 AM EST. All past video streams are also archived under our YouTube channel library.
---
Towards Renewal
"The Armenian Church cannot and should no longer ignore the imperatives of the changing times. It must not only react; it must become proactive. This is no longer a question of choice; it has become an urgent necessity. This is no longer an abstract or abstruse concept, but an issue of existential nature and scope.
The Church has the great task and urgent responsibility to re-Christianize our life. It must take Christian faith beyond its liturgical expressions and institutional confines. The Christian faith should become a living reality in the daily life of each Armenian. The Armenian Church must not become merely the custodian of the Christian faith; it must become the messenger of the Gospel of Christ."

This is the challenge given to us from His Holiness Catholicos Aram I of the Great House of Cilicia.  We welcome you to join us in this journey towards renewal, as we work to make the Christian faith a living part of our daily lives.
05/05 | Hamasdegh Armenian School PTA Presents
Armenian Spring Benefit Concert with Joelle
 "Accept with sweetness almighty Lord my bitter prayers.
Look with pity upon my mournful face.
Dispel, all-bestowing God, my shameful sadness.
Lift, merciful God, my unbearable burden.
For you are glorified by all creation, forever and ever. Amen."
"Do goodness and cast onto the waters; if fish don't know, God will.
Life is a staircase, it will go both up and down.
If we say good things, we will hear good things in return.
The sword cut heals, the tongue cut doesn't."
"I should like to see any power of the world destroy this race, this small tribe of unimportant people, whose wars have all been fought and lost, whose structures have crumbled, literature is unread, music is unheard, and prayers are no more answered. Go ahead, destroy Armenia . See if you can do it. Send them into the desert without bread or water. Burn their homes and churches. Then see if they will not laugh, sing and pray again. For when two of them meet anywhere in the world, see if they will not create a New Armenia".